Purchase reprint rights to share any of our articles. We have multiple reprint options to fit your needs. Both options allow you to share at no limit through web, social and email.
---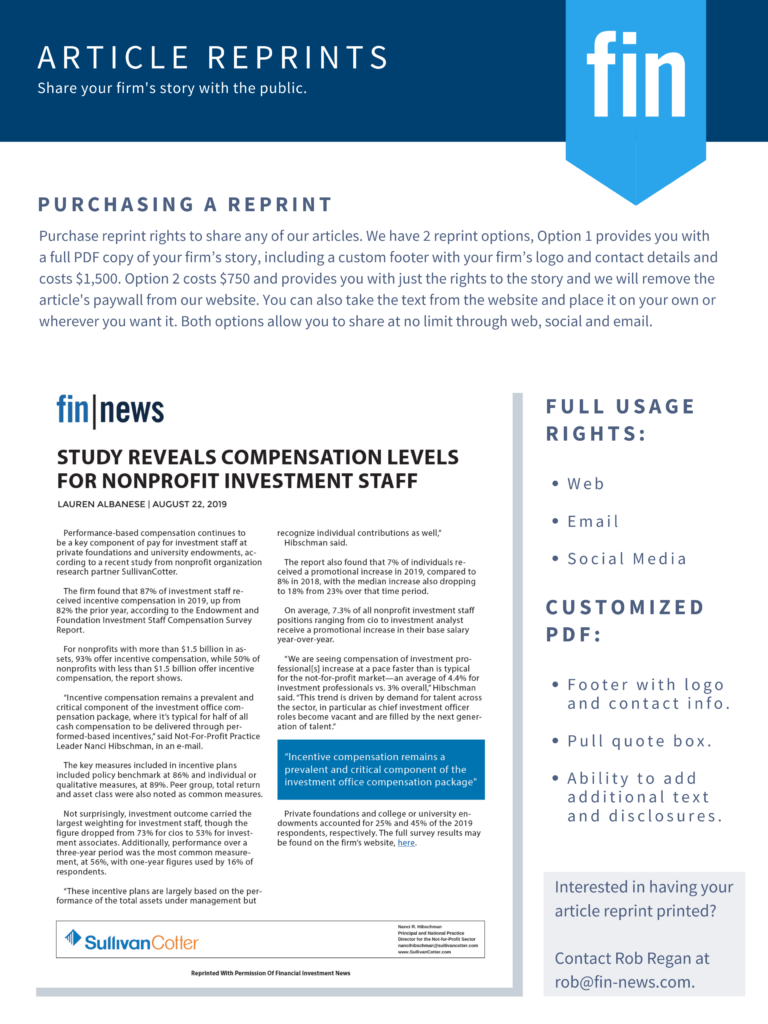 Option 1 provides you with a full PDF copy of your firm's story, including a custom footer with your firm's logo and contact details and costs $1,500.
Option 2 costs $750 and provides you with just the rights to the story and we will remove the article's paywall from our website. You can also take the text from the website and place it on your own or wherever you want it.
To purchase one of these options or for a specific order not listed above, please contact us using the form below.
---
Copyright Information:
Photocopying, printing and electronic distribution of all content on this site and in our publications is strictly prohibited by copyright laws and regulations, except as stated in our subscriber agreement or unless expressly authorized by Financial Investment News.
Thanks for requesting a reprint! We will be in touch shortly.