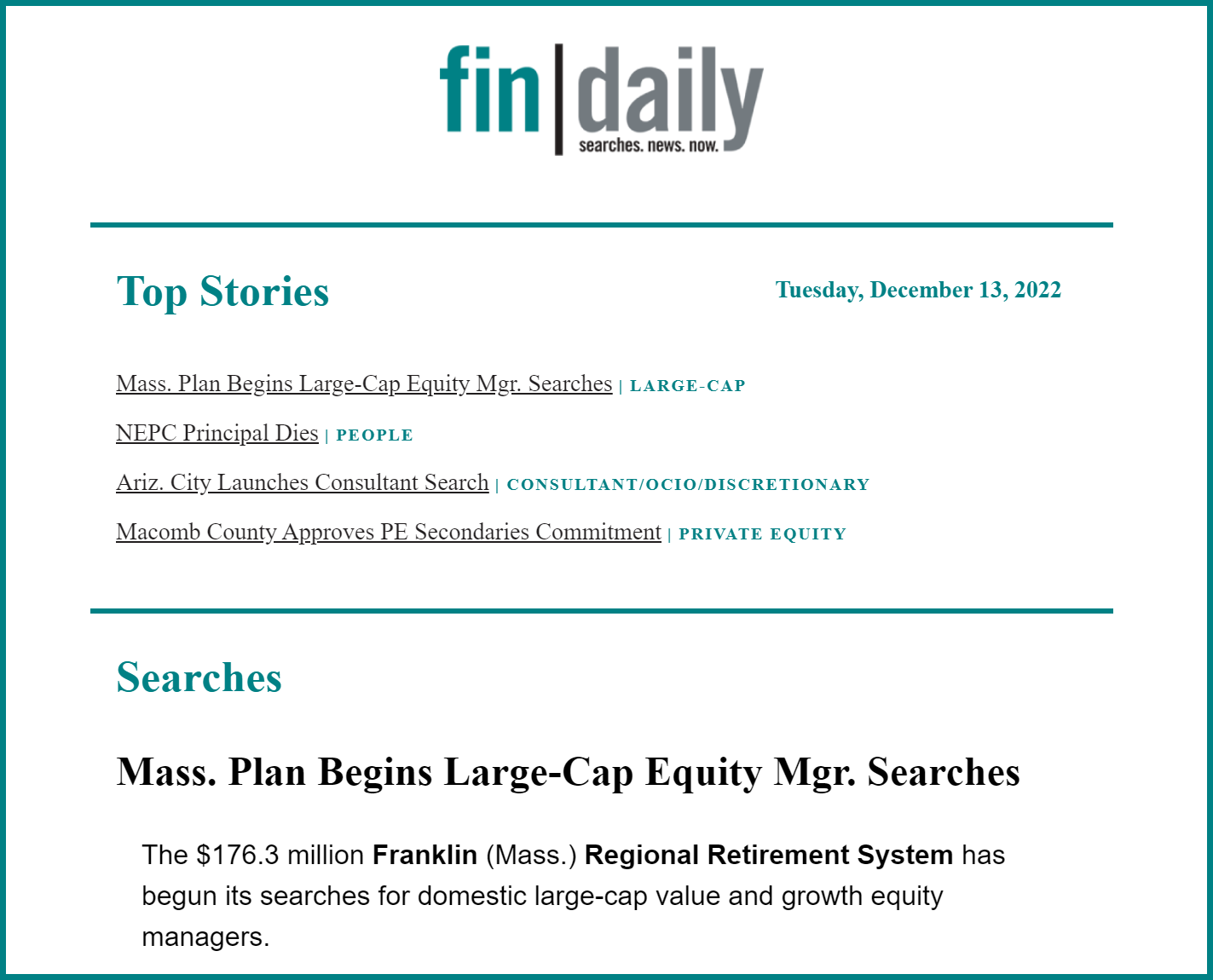 FIN Daily provides daily institutional investor news.
Stay ahead of the curve with FIN Daily, a premium email news service from Financial Investment News. Our platform provides timely breaking news, exclusive searches, and updates on people moves in the U.S. defined benefit marketplace, including corporate, union, and public pension plans. Delivered to your inbox every afternoon, FIN Daily is your ultimate resource for comprehensive coverage of manager searches and industry news, making it easy to stay informed and stay ahead.
More About FIN Daily
Stay ahead of the game with our focused coverage of new and potential manager searches, and pension plan hirings and terminations. As a reader, you'll gain the insights you need to impact your business, whether you're an asset management firm, consultant, or plan sponsor.
When an RFP is released, you'll be one of the first to know, giving you an edge in bidding and standing out. But that's just the beginning. Our comprehensive coverage includes in-depth profiles, analysis of industry trends, conference coverage, and expert insights on surveys and studies.
Join our community of high-level professionals, including executives, partners, and marketing and sales directors, and stay informed on the latest news, trends, and opportunities in the industry.
Searches & Industry News
fin-news.com allows you to view, save and download all FIN Daily stories from the Daily Feed. Simply log in and navigate to the Daily Feed to filter by "Public" type stories. We offer additional filters to narrow your search.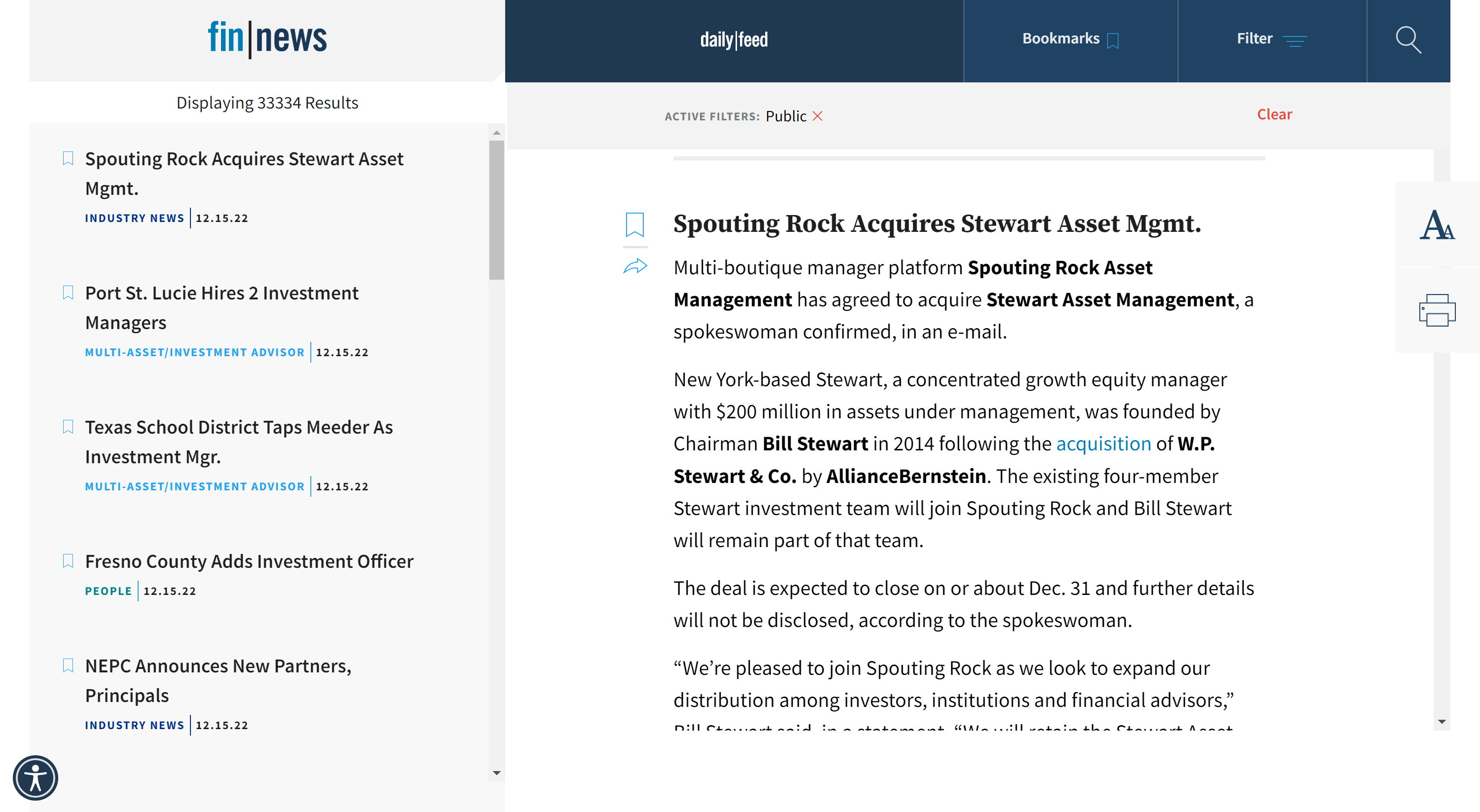 Need help?
For assistance with accessing the site and/or news alerts, contact us at [email protected].