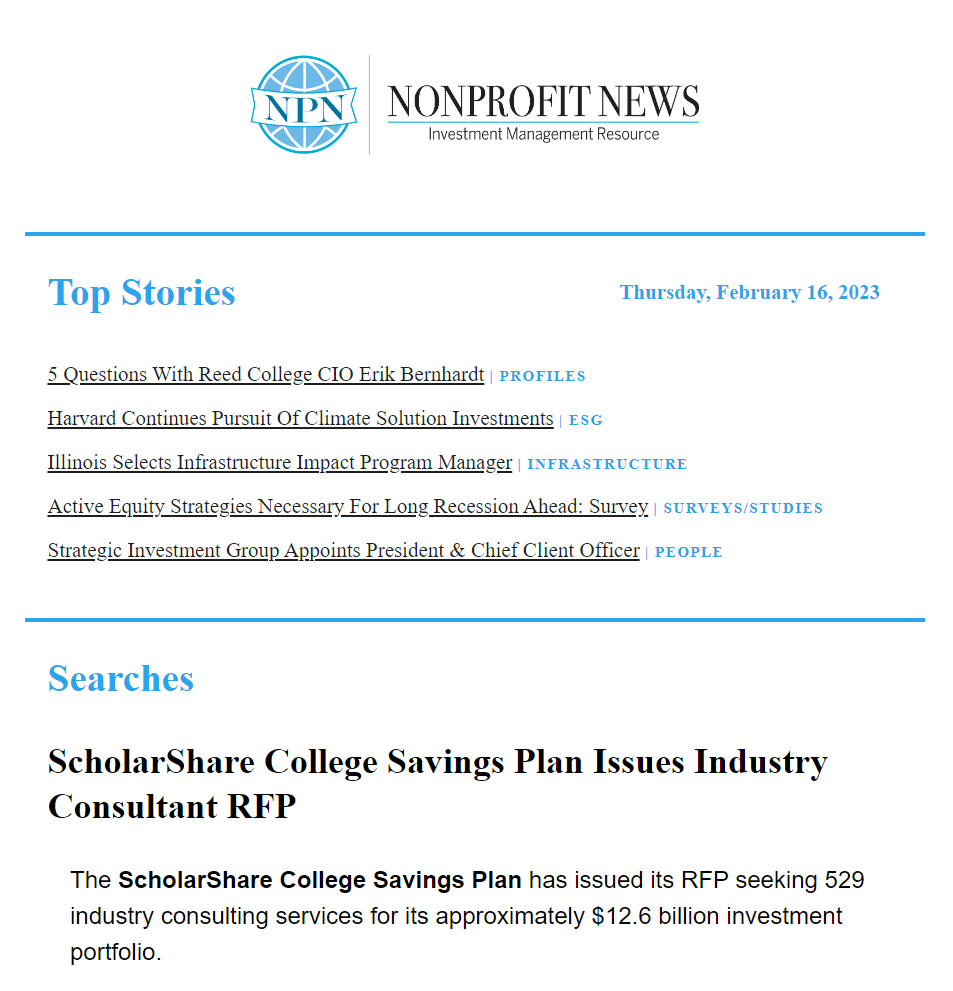 Nonprofit News provides weekly foundation & endowment news.
Get timely and extensive coverage of foundations and endowments and their investments with Nonprofit News. Produced by the Financial Investment News team, Nonprofit News (NPN) delivers top-notch information that includes real sales leads, breaking news, manager search leads, profiles on key decision makers and institutions, and updates on people moves. Sign up for NPN and receive valuable intelligence to help you stay ahead of the game, delivered online and directly to your inbox every Thursday between 12 and 1 p.m. ET.
More About Nonprofit News
At Nonprofit News, we understand the importance of comprehensive coverage when it comes to the nonprofit industry. That's why we go above and beyond to provide you with the latest information on investment hiring, firings, and searches in the industry. We also keep a close eye on the people moves at foundations and endowments, ensuring that you're always in the know when it comes to key decision makers and institutions.
But that's not all – our team of expert journalists and industry insiders work tirelessly to deliver the most accurate and reliable news, analysis, and insights to our readers. With our in-depth coverage, you'll be armed with the knowledge and intelligence you need to make informed decisions and grow your business in the nonprofit space.
And the best part? Nonprofit News is delivered straight to your inbox every week, so you don't have to waste time scouring the web for the latest news and updates. With our convenient and easy-to-use platform, you can access the latest information on your desktop, laptop, or mobile device, so you're always in the loop no matter where you are.
Our readers span from asset management firms to consultants, plan sponsors, and beyond.
We understand that our readers are at the forefront of their respective fields, and many hold high-level positions such as executives, partners, marketing and sales directors. As such, we are committed to delivering the highest quality content that meets the expectations of our discerning audience.
Foundations & Endowments
fin-news.com allows you to view, save and download all FIN Daily stories from the Daily Feed. Simply log in and navigate to the Daily Feed to filter by "Non-Profit" type stories. We offer additional filters to narrow your search.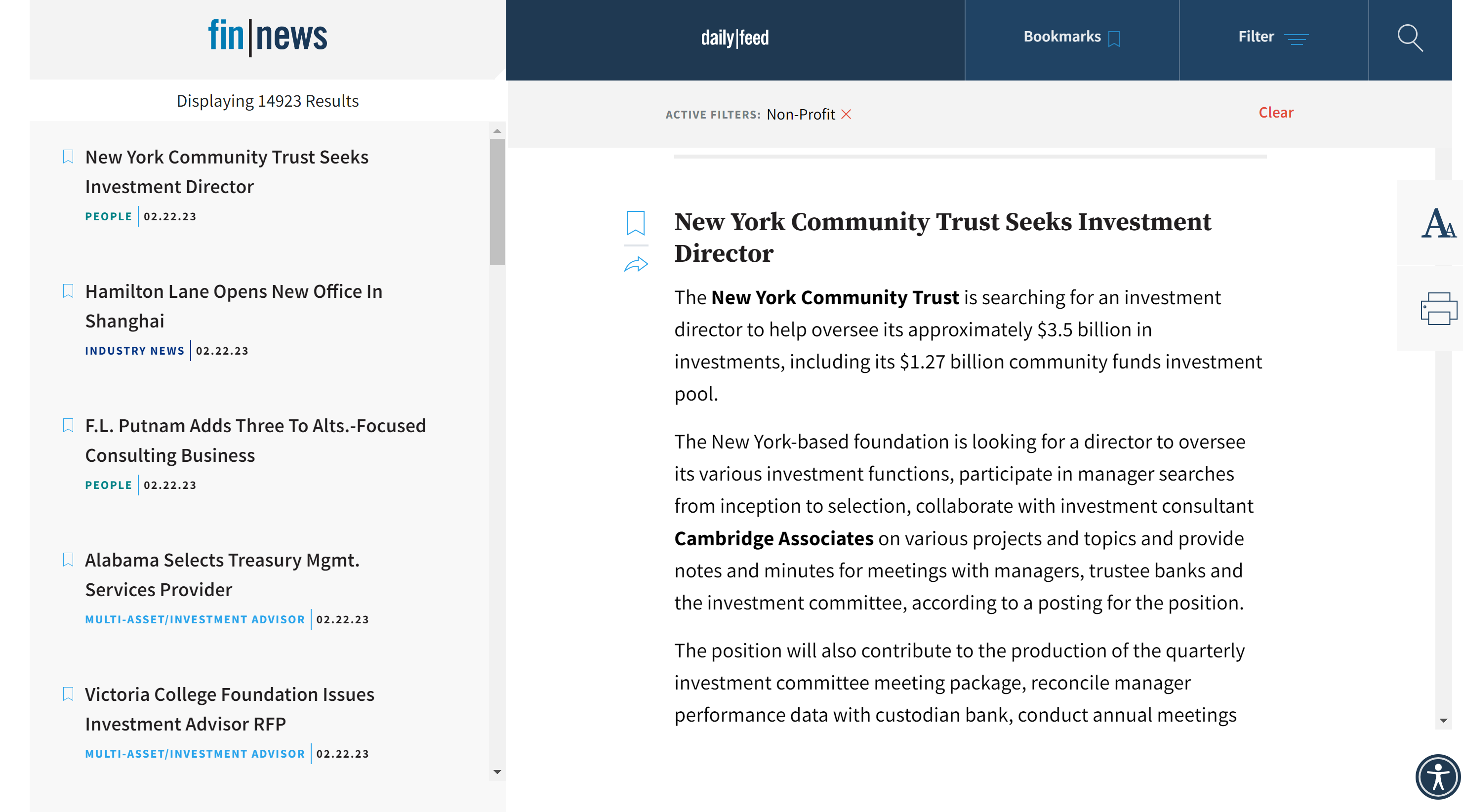 Start Reading Nonprofit News
Need help?
For assistance with accessing the site and/or news alerts, contact us at [email protected].